What Is The Best Muscle Car To Restore?
If you're a gearhead then you may come across a fantastic car from time to time and wonder what you can do with it. You may even debate trying to restore it yourself, so you can have complete control over your upgrade. Either way, if you're after a car that you can really invest in then here are some top options.

1965-70 Ford Mustang
A reigning champ- the Ford Mustang 1965-1970. This Mustang kicked off the pony car segment in the 1960s and it pushed muscle cars forward in general.
Ford managed to sell over 2.5 million of them in the first 5 years and it's more than possible for you to find brand-new factory specifications of them on the market right now. The parts are very reasonable and you may even find that you are able to completely rebuild your car using internet forums alone. This will give you that valuable first step in your journey.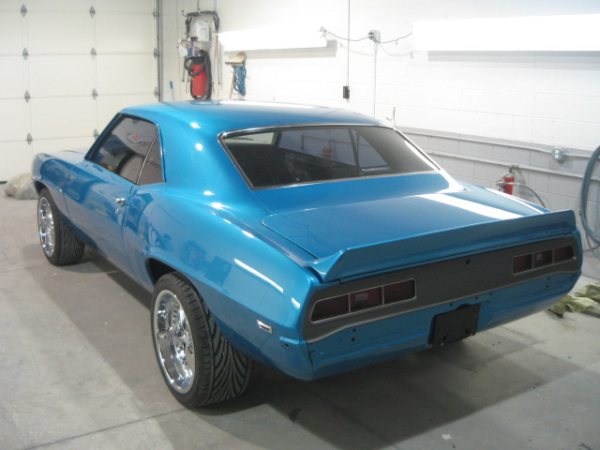 1967-'69 Chevrolet Camaro
This Camaro is an icon to say the least. If you don't like anything other than a first-generation Camaro then this is the car for you.
The great thing about this car is that you can buy full and complete interiors in colors such as gold, orange and turquoise. This car can be built any way you want, and you can also customize it to meet your driving requirements.
1957 Fuel Injected Chevy
This might not be your typical 60's car, but at the end of the day, it's easily one of the hottest cars out of the Eisenhower era. This car has actually made headlines not too long ago, when companies decided to sell brand-new Chevy's that were a replica of this model. They were built from brand-new replica parts.
If you see a rotten, old Chevy lying around then it is time for you to roll up your sleeves. If you are willing to put a bit of elbow grease and have a bit of cash to spare, then this is certainly the car for you.
You can also transform the car into a V8-powered rocket if you want, so make sure that you keep this in mind if you decide to upgrade.
If a muscle car is what you're after then these 3 cars are certainly the ones that you should be focusing on. When you do look at these options, you will soon find that there is something out there for you to get to work on and that it is easier than ever for you to feel confident in your purchase.
When buying your car, remember that the older it is, the more work it will likely need doing. Before you commit to buy, it's helpful to explore how much it will cost in order to get it road-worthy and then how much it will cost to make it everything you hoped for and more. If you do this then you will give yourself the biggest chance of success overall.
Want some help restoring your car? Check out KBW Hot Rods in Clinton Township. We offer a huge range of services that will help you to restore your muscle car to its former glory.