What Does Auto Detailing Include?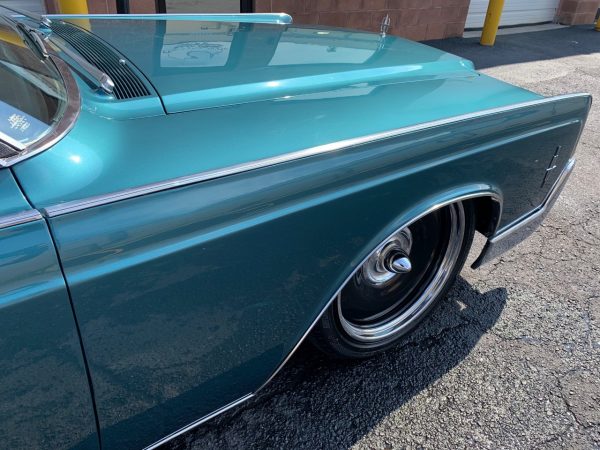 You bought your classic, muscle or performance vehicle because you wanted just that… performance! But let's be real here. You also wanted a vehicle that would turn heads. A car that would show all you pass that you take your ride seriously.
But after all that burnt rubber, all those miles traversed and all those bugs that have fallen victim to the windshield, not to mention the effects of the elements and good ol' father time, your ride can start to look the worse for wear.
A rigorous auto vehicle detailing from Custom Car Shops can get your performance car looking good as new. But what does this rigorous process entail? And how do you know you're getting your money's worth? Let us guide you through the detailing process…
The devil's in the details
You could be forgiven for thinking that a detailing is just a fancy name for a wash or a valet. But, as the name suggests, if you're looking for "auto detailing near me", you're looking for a higher standard of clean with much more attention to detail.
If you have a classic car, those details can mean the difference between a car that looks incredible on the day of its detail, and a car that continues to look great and remain looking lustrous for months to come because it's well protected.
Details are multi-tiered and built around what's best for your budget. Let's take a closer look
The basics
At the most basic level, the basics of a detail will include a wash and vac. Although this will be much more rigorous than what you'd expect at your average car wash, and carried out with high-end cleaning products that will better protect the paintwork.
In some cases a rotary polisher will be used to ensure a swirl-free finish. Wheels and wheel arches are cleaned and decontaminated. Door shuts are cleaned and tires are dressed.
Carpets may be shampooed before vacuuming and the vehicle is dried down with special microfiber towels.
Enhancement and protection detail
If you have a classic or muscle car, it makes sense that you want to enhance its aesthetic. You also want to keep it protected from future rigors.
An enhancement and protection detail will include all of the above as well as additional features designed to protect the things that make your vehicle's aesthetic so very special:
Paint decontamination
Protecting the paint with a nano sealant
Carefully polishing chrome fixtures and fittings, including wire wheels
Cleaning of unseen areas like door shuts
Shampooing interior carpers and cleaning seats
Enhanced protection detail
A good muscle car shop will also offer a detail that gives you the option of enhanced protection for your classic or performance vehicle. So you can hit the road hard without needing to worry about how it will affect your paintwork. This may include:
A multi-stage safe wash and paint decontamination
Cleaning and protection of the door shuts
Removing paintwork defects like light scratches, hazing and holograms while preparing the paint for a ceramic coating
Chrome wheels are carefully polished before treating with a hydrophobic nano-protective coating that can last up to 24 months
Exterior chrome fixtures like bumpers and window trims are also given a hydrophobic proactive coating.
Windows are polished then coated a hydrophobic protection
Auto detailing services built around your needs
You've invested in an incredible car. It deserves incredible service. We promise that we will treat your performance, muscle or classic car with the care it deserves, with auto detailing services that are built around your needs.
Want to know more?
Call us today at 586-468-6008.