How to Find Performance Shops Near Me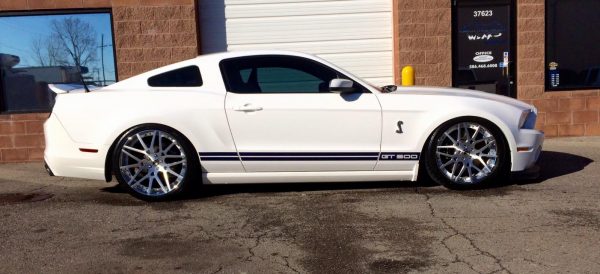 You didn't just want any old car.
You wanted a vehicle that makes a statement. Something that not only turns heads but identifies you as the discerning gearhead that you are. More than that, you wanted a vehicle that gives you the performance you want when you need it most. You didn't set out to buy just any old car.
When your Hot Rod, classic or muscle car needs a little TLC you don't just want to go to any old body shop to get it fixed.
You want to take it to a specialist. The kind of shop where you know your car will be treated with the care and respect that it deserves. But how do you find a performance shop in your area?
Google "Performance Shops near me"
In these digitally-enabled times, when we need to find a local business, most of us instinctively reach for our mobile devices. Whether we're looking for a performance shop or a pizzeria, we perform "near me" searches on Google or another search engine.
Googling "Performance Shops near me" is a great way to see what's available in your area. But keep in mind that the top result isn't always the best. This is why it's important to do your homework and see what genuine customers are saying about the businesses that pop up in your searches! As well as the business' Google page, you should also check other sources like Trustpilot to see what customers think of these performance specialists in your area.
Look in your local directories
As well as carrying out online searches, you may want to look in local directories. This is a good way to create a list of prospective performance shops near you that you can keep referring back to as you investigate each shop on the list individually.
Local directories are more impartial than search engines. You'll be able to see all the businesses in your area.
The most visible performance shop is not necessarily the best.
Ask the car community
Muscle cars, classics and hot rods all have loyal, passionate and dedicated followings.
You no doubt have a few people within your friendship groups who live locally and have at least one "performance shop near me" that they trust.
Try reaching out to friends over the phone or via social media. Failing that, try throwing it out to online gearhead communities on websites, forums and social media platforms. There's likely to be someone near you who can make a well-informed recommendation.
Why you can trust KBW
Of course, if you're searching for "performance shops near me" and found us, you're already in the best possible hands. From interior and exterior detailing to dent repair and even complete vehicle restorations we here at KBW Hot Rods have the tools, the talent, the passion and the years of experience to help you get the most out of your performance vehicle.
Call us today at 586-468-6008.